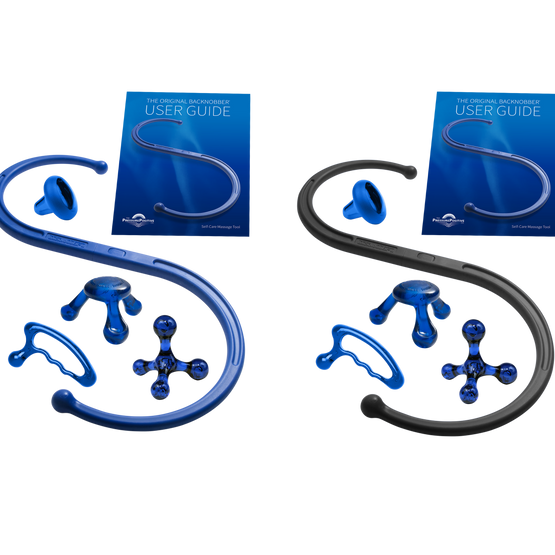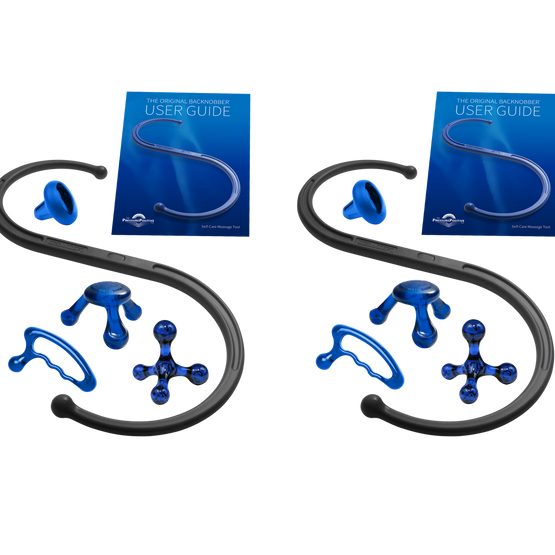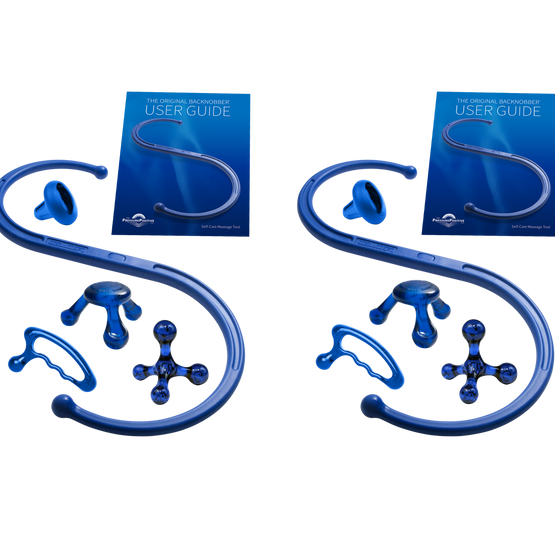 Total Trigger Point Deal
Apply precision pain releasing trigger point pressure release on the go with our convenient Total Trigger Point Bundle Deal. Never be without your trigger point tool sets! Keep one set at home, one at work or give a set to a loved one.
You will receive 2 sets in the Total Trigger Point Bundle Deal. Each set contains our most popular ergonomic and design engineered injection molded products:
The Backnobber II lets you deliver trigger point pressure release using the simple concept of leverage. Reach muscle knots in difficult areas of the neck, shoulders, back, spine, hips, legs and feet. The break apart feature is what makes the Backnobber II highly portable and discreet.
The Jacknobber II is our most versatile hand held massage tool. Great to lean against or use on a friend. Four knobs offer several holding options depending on need.
The Palmassager is cradled comfortably in the palm of your hand to give support to the pad of the thumb.
The Indexknobber II has a clever pistol grip that mimics the tip of your index finger... only stronger.
The Knobble II is an all purpose massage tool with multiple surface edges and palm support enabling precision pressure, light friction or broad compression.
Proudly Made in the USA.