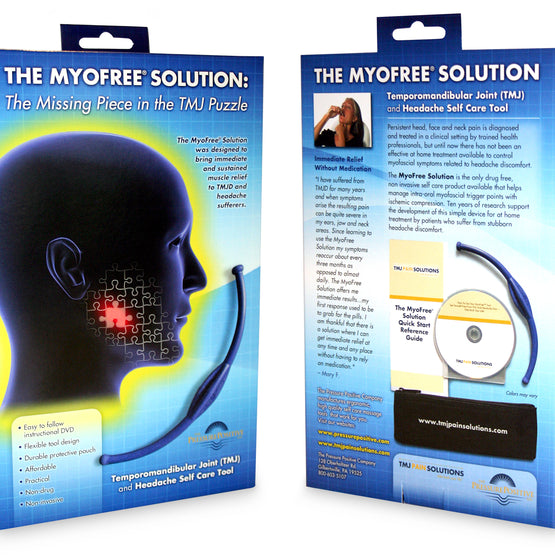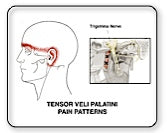 The Myofree Solution
Temporomandibular Joint (TMJ) and craniofacial pain self care tool.
The patented MyoFree® Solution is a self-help system that effectively treats the muscles involved in temporomandibular joint,  jaw, headache and atypical face pain using intra-oral trigger point release therapy.
The kit consists of the easy-to-use MyoFree® massage tool, a protective carry pouch, and a 20 minute DVD which teaches the easy-to-learn Inside-Outside™ technique by using 3D animation of the muscle groups. 
Proudly Made in the USA.