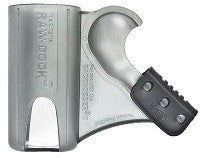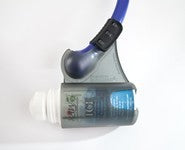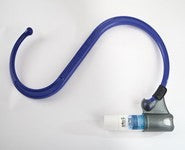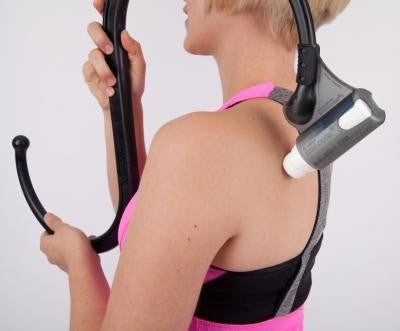 Raw Dock
A New Companion Tool for the Backnobber II.
The Original RAW-DOCK™ seamlessly merges the Original Backnobber® II Massage Tool and any standard 3oz roll on topical analgesic into one powerful self care delivery system.
The Backnobber® II lets you deliver tension busting trigger point pressure release and analgesics offer targeted, safe, and  effective pain relief.
Reach where you've never gone before! The RAW-DOCK™ Backnobber® II Companion Tool quickly and easily slips on to the large end of the Backnobber® II and locks solidly into place with a secure, flexible silicone strap. The RAW-DOCK will accept any standard 3oz roll on product.
Now you are ready to self apply therapeutic relief to hard to reach areas of the neck, shoulders, back and hips. Once finished applying preferred analgesic, simply unlock the flexible strap allowing the RAW-DOCK™ to slip off the end of the Backnobber® II. You are now ready to deliver deep, self care trigger point pressure release with the Backnobber® II.